What kind of life do you want?
Whatever your current goal in life is, chances are there's one thing that keeps holding you back from doing what you should do, from reaching your full potential, or performing at the level you want to perform; namely those annoying feelings or voices in your head.
You know the ones I'm talking about, right?
Those nervous, stressful, fearful or anxious feelings that stop you from trying in the first place, or keep distracting you from performing at your best when you actually do try.
Or that voice in your head that keeps convincing you that you're not good enough, that you don't know what to do, that now isn't the best time, that it's impossible - or a million other excuses.That voice that's so convincing that you keep listening to it over and over again, even though you deep down know that you shouldn't.

In this 8 week online program I will show you the way to start overcoming these feelings and that voice.

I will show you how it is your own conscious and subconscious thoughts, rather than the situations you face or the circumstances you're in, are what's creating these blocks for you. And I show you how to move past them.
I will share knowledge and insights with you that will elevate your thinking and your understanding of yourself and the world. And I will give you tasks and help you create habits that will help you be the master of your own life, your own results, your own success.

This program will not only help you overcome the things that are holding you back, it will also help you increase your performance and improve your productivity, your energy and your mood.
These are bold words, I know. But this is what I've been doing for thousands of people across the world for over 10 years who now live their very best lives. Are you ready to join us?
What you'll learn:

Inside-out psychology, and how it will change your life.

How to use your psychological immune system to clear out sabotaging emotions.

How to choose your actions based on rationality, rather than bad habits.

What the complete model of the comfort zone looks like, and how to master it.

Mastering and training your ego (self-doubt).

How to increase your results and performance while having to make less effort.

How to create your own step-by-step Growth Plan to your goals.

How to increase and use persistence to get what you want.

How expectation management removes disappointments and increases results.


How to make sure your identity is serving you in stead of holding you back.

How to let go of the things in your past that keep sabotaging you today.

How to increase the speed of change.

And lots more..


What you'll get:

Knowledge usually only shared with my long-term coaching clients (price: $5000+).

Lifetime access to my online mastermind & group coaching sessions (price: $3000).

A lifetime of personal feedback and guidance via email and Facebook (price: $2000+).


Weekly tasks that will help you improve your skills and your life one step at the time.

Workbooks and quizzes to help solidify your learning from each chapter.

Personal feedback on your workbooks whenever you want.

Premium package: A personal 4 hour intensive coaching session at the end of the 8 weeks (price: $800+).


Premium package
: A personal 2 hour follow-up coaching session one month after your intensive
(price: $400+).

And whatever else I can think of that might be helpful to you.
A few words about me.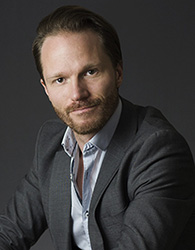 My name is TJ Guttormsen. I'm an international speaker, coach and author who has worked on four different continents with countless people, ranging from professional athletes and artists, to CEO's, politicians and entrepreneurs and the average Joe.
I'm originally from Norway, but my coaching career started in Berlin and Amsterdam in 2008, before I went to work full-time as a coach in my home country in 2009.
Since then I've had the pleasure of traveling the world to work with some of the world's most accomplished coaches. I've worked with award winning musicians, professional actors and athletes, billionaires, celebrities and more.
But more importantly I've worked with people who live an average life. But who do not want to be average anymore.
My typical client is someone who knows that they have a larger potential than they are currently using. Someone who knows that they are meant for more than what they have right now. Someone who wants to take control and create the life they want - rather than simply accept the things that come their way.

If you fall in to one or more of these categories, I'd like to work with you.
With this program you get 5 levels of coaching and support:
Our Facebook group - open only to members of this program and my personal coaching clients. In this group you can connect and network with others and ask both me and the other members any questions you want!


E-mail support included in each chapter: At any time during your program you can email me with any questions, experiences, thoughts or objections you have, and I promise to personally answer every single email!


Discussion forum: Every lesson in this program has its own comment field where you can leave questions, comments and share experiences with me and other members.


Group coaching sessions: Everyone who is a member of our exclusive Facebook community get access to every group coaching session I do, where you can ask your own questions or listen in as I help others with theirs.


[Premium package] A 4 hour personal coaching session and a 2 hour follow-up coaching session! If you sign up for the premium package, you get a 4 hour personal coaching intensive once you've completed the program, and a 2 hour coaching session a month after that to make sure you're still on the right track! All you have to do is reach out and let me know when you want your sessions, and off we go! That makes the program not 8 weeks, but at the very least 12!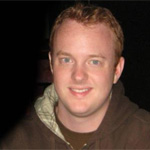 "It's so strange how simply understanding where my experiences were coming from changed everything. The stuff that TJ shared with me started taking effect even before I did the challenges! Looking back at it now, my only regret is that I didn't discover him sooner."

- Espen J, Norway.
Frequently Asked Questions
When does the course start and finish?
The course starts now and never ends! You will be given access to one new chapter of the course every week for 8 weeks, giving you time to study and practice what you learn in each chapter before moving on to the next. But if you want or need to go slower than that - you can! You are in complete control of when you study and practice each chapter.
How long do I have access to the course?
After enrolling you have unlimited access to this course for as long as you like - across any and all devices you own. The course will be here for you as long as I'm in business (and I've been in business for a decade, and have never been doing better;).
What if I am unhappy with the course?
I offer a full 60 day money-back guarantee, no questions asked! You can make your way through the entire course, and if you followed along and performed all the tasks and are still unhappy with your results, I'll refund every cent you paid. Usually I say "no risk, no reward" but in this case you're risk free! ;)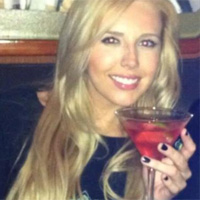 "My biggest issue was myself. I knew that for years and still somehow couldn't do anything about it until meeting T.J. Learning just how to move past my insecurities to really start making my own way was simply invaluable both for my personal and professional life. I can't recommend it enough for anyone who feels like they're not living up to their best potential."
- Mona, California.
So what are you getting, again?
In this course I've included all the knowledge and resources I could think to include to help you overcome the emotions and doubts that hold you back.
By signing up for this program, you'll be getting the same information others pay $5000 or more for. You'll get personal online coaching for a combined value of $1200. Lifetime access to my online mastermind community and my group coaching sessions, at a value of at least $3000. Lifelong feedback from me via e-mail, facebook and any future means of communication I might start using, which I usually charge $2000 or more for.
These alone come to a complete value of $11 200!
So is that what I'm charging for this program?
Absolutely not. Not even close!
The price for all of this is only $749! (Or $997 for the premium package which includes personal coaching!)
(If paid in full.)
This is the best deal you'll ever get from me, and it will only last until I have too many members to keep giving away all that included support without charging extra for it!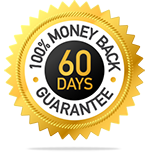 And I'm so confident about this program that I'm going to offer you a 60 day 100% money back guarantee! If you follow the lessons and complete the tasks and you don't notice an improvement in your result and your life, I will refund every dollar you've spent immediately.

That makes this a no-risk investment in yourself and your life!

So, are you ready for the next level?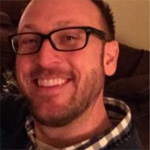 "I said I wanted help with my communication skills, but honestly, what I really wanted was to not be single anymore. Not only did TJ notice and call me out on that, but he helped me see how I'd been holding myself back and showed me a way past that. My life since has reached a whole new level. Not only am I no longer lonely, but it turns out that this stuff is pretty useful for work too; I've almost doubled my sales salary in two years!"
- Roger, United Kingdom